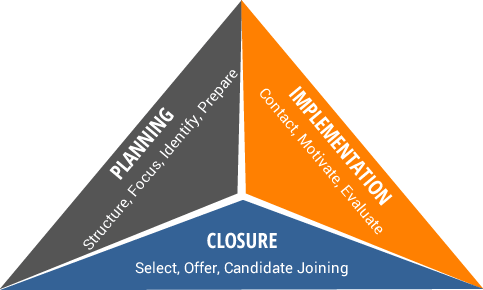 Our Services
Call our recruitment hotline on +91 (11) 2510 6558 to speak with one of our specialist consultants today.
We provides permanent recruitment services offer a high-quality, professional recruitment service in all domains where we specialise.
We have access to a vast resumes database of quality resumes & access to major job portals, social networking sites & associate in major cities who help us to keep the database growing. All the resumes database collected through various sources & marketing strategies.
Our Recruitment Process can be categorized into three phases, namely: Planing, Implementation & Closure
--- ---
How We Work
Search your desired Job
We Study your resume and requirements for find your dream jobs.
Forward to best client that suitable you
We connects further matching clients that is best suits to your job profile.
Schedule an interview
We schedule an interview which suitable time to you and client.

Call Center Process
User Management
Add users, assign roles and manage the content your students can access using our intuitive Program Assignment feature. Import large groups of users quickly.
Training Progress
Our intuitive dashboard enables you to quickly view, filter and analyze training progress for individuals or groups of learners.
Certification
See tangible results! Learners that successfully complete an e-learning program are awarded a mastery certificate from SD Consultants that UGC approved.
---